In 1995, Darl and Shelia Walker began building a business on a reputation of integrity, professionalism and courtesy to clients. It is an unparalleled trust in caring for their client's luxury home that has made Walker Lawn and Home Services, LLC (WLHS) on of the premier home management companies in the north Scottsdale area. Caring for homes and building relationships remains the very heart of what the business stands for today.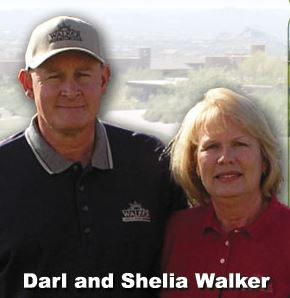 Darl Walker – Founder
Darl brings experience in business and property management; landscape and grounds supervising; new plant design and installation.
Brian Nelson – Field Operations Manager 
Brian has been a part of WLHS since 2002. He learns the intricate uniqueness to each home and prides himself with the familiarity and personal details that each has to offer. In addition, Brian develops a level of respect for each customer as well as for their home. Brian also manages the house cleaning and absentee monitoring.
Fidel Chacon – Handyman/Field Maintenance Specialist
Fidel has been with WLHS since 2010. He has brought an immeasurable amount of experience in handyman services and monitoring regular and incidental maintenance. Prior to joining WLHS, Fidel spent several years as a Superintendent for Phoenix home builder. He is a licensed contractor and owner of Red Rhino Construction, LLC.
Kelli Sheppard – Customer Relations Manager
Kelli joined WLHS in 2013. She has over 20 years of customer service experience in home inspection and account management. Kelli continues to uphold the reputation of WLHS through her professionalism, courtesy to clients and commitment to ensure your luxury home remains your dream home, not a worry.
Randy and Lisa Walker – Owners – Landscape Supervisor/Office Manager

Randy and Lisa joined WLHS in the spring of 2015. They are eager and excited to build relationships with the WLHS customers with the same care and integrity that Darl and Shelia began over 20 years ago. Whether it is checking irrigation and lighting systems, installing new plants and flowerbeds, landscape clean ups, installs or remodeling, maintaining grounds for HOA and fire guideline, Randy and his crews will attend to your landscaping and ground concerns. Lisa manages customer satisfaction, accounting and business management.